Comparative study of prophylactic ilioinguinal neurectomy and preservation of ilioinguinal nerve in open mesh repair of inguinal hernia
Dr. Pramoda Sangolagi

Senior Resident, Department of General Surgery, ESICMC, Kalaburagi, Karnataka, India

Dr. Arun Kumar Tukaram

Assistant Professor; Department of General Surgery, ESICMC, Kalaburagi, Karnataka, India
Keywords:
Inguinal hernia, Ilioinguinal nerve, Neurectomy
Abstract
Background: Inguinal hernia is one of the most common surgery done in any hospital. Complaints of Chronic inguinal pain is one of the common problem these patients. This study aims at evaluating the long-term outcomes of neuralgia and paraesthesia following routine ilioinguinal nerve division, compared to nerve preservation when performing Lichtenstein's tension free inguinal hernia repair.
Methods: The present study is a randomized controlled trial of 80 cases of inguinal hernias admitted in General Surgery Department in ESIC Medical College, Kalaburagi from January 2017 to June 2018. The patients were randomly chosen into Lichtenstein hernia repair with ilioinguinal neurectomy or Lichtenstein hernia repair with nerve preservation. After surgery, all patients were monitored carefully for pain and paraesthesia. Pain was assessed using visual analogue scale. Paraesthesia was assessed by the monofilament test and evaluated after comparison with the opposite side.
Results: In the present study, the incidence of pain as well as the severity of pain is far higher in the nerve preservation study group as opposed to the neurectomy study group. Hypoesthesia is not a significant complication following ilioinguinal neurectomy and does not significantly add to the morbidity of the patient.
Conclusions: Prophylactic neurectomy can be an appropriate solution in the prevention of chronic groin pain following Lichtenstein inguinal hernia repair and can be considered as an ideal inclusion into the standard hernia repair procedures. Hypoesthesia is not a significant complication following ilioinguinal neurectomy and does not significantly add to the morbidity of the patient.
Downloads
Download data is not yet available.
References
1. Nienhuijs SW, van Oort I, Keemers-Gels ME, et al. Randomized trial comparing the Prolene Hernia System, mesh plug repair and Lichtenstein method for open inguinal hernia repair. Br J Surg. 2005 Jan;92(1):33-8. DOI:10.1002/bjs.4702.[pubmed]

2. Geir WP, Kuldeep S, Gillian GK. An algorithm for the treatment of chronic pain after inguinal herniorrhaphy. In : Nyhus LM, Condon RE, editors. Hernia. 5th ed. Philadelphia: JB Lippincott; 2000:307-16.

3. Bay-Nielsen M, Perkins FM, Kehlet H; et al. Pain and functional impairment 1 year after inguinal herniorrhaphy: a nationwide questionnaire study. Ann Surg. 2001 Jan;233(1):1-7.[pubmed]

4. D. Ravichandran . B. G. Kalambe et al , Pilot Randomized controlled study of Preservation or Division of Ilio-inguinal Nerve in open Mesh Repair of Hernia, Br J Surg 2007 ;87 :1166 -67.9.

5. Malekpour F, Mirhashemi SH, Hajinasrolah E, et al. Ilioinguinal nerve excision in open mesh repair of inguinal hernia--results of a randomized clinical trial: simple solution for a difficult problem? Am J Surg. 2008 Jun;195(6):735-40. doi: 10.1016/j.amjsurg.2007.09.037. Epub 2008 Apr 28.[pubmed]

6. Picchio M, Palimento D, Attanasio U, et al. Randomized controlled trial of preservation or elective division of ilioinguinal nerve on open inguinal hernia repair with polypropylene mesh. Arch Surg. 2004 Jul;139(7):755-8; discussion 759.[pubmed]

7. Stark E, Oestreich K, Wendl K, et al. Nerve irritation after laparoscopic hernia repair. Surg Endosc. 1999 Sep;13(9):878-81.[pubmed]

8. Dittrick GW, Ridl K, Kuhn JA, et al. Routine ilioinguinal nerve excision in inguinal hernia repairs. Am J Surg. 2004 Dec;188(6):736-40. DOI:10.1016/j.amjsurg.2004.08.039.[pubmed]

9. Russell RCG, Williams NS, Bulstrode CJK. Hernias, umbilicus and abdominal wall. Bailey and Love's short practice of surgery. 24th ed. London: Arnold; 2004:1272-93.

10. Robert JF, Charles JF, Thomas HQ. Inguinal Hernias. Schwartz's principles of surgery. 8th ed. McGraw Hill; 2005:1353-94.

11. Johnstone JMS, Rintoul RF. Abdominal hernias. Farquharson's textbook of operative surgery. 8th ed. Churchill Livingstone; 2000:523-46.

12. Javid PJ, Books DC, Hernias ZMJ, Ashley SW. Maingot's abdominal operations. 11th ed. New York: McGraw-Hill; 2007:103-39.

13. Fitzgibbons R. Management of an inguinal hernia: Conventional tension free? Laparoscopic? or may be no treatment at all. General session of the American College of Surgeons. 86th Annual Congress; 2000.

14. Celdran A, Frieyro O, Souta JL, Villar S. Study of recurrences after anterior open tension free hernioplasty. In: Nyhus LM, Condon RE, eds. Hernia. 5th ed. Philadelphia: JB Lippincott; 2000:307-16.

15. Ferzli GS, Edwards ED, Khoury GE. Chronic pain after inguinal herniorrhaphy. J Am Coll Surg. 2007 Aug;205(2):333-41. Epub 2007 Jun 27. DOI:10.1016/j.jamcollsurg.2007.02.081.[pubmed]

16. Kalliomäki ML, Meyerson J, Gunnarsson U, et al. Long-term pain after inguinal hernia repair in a population-based cohort; risk factors and interference with daily activities. Eur J Pain. 2008 Feb;12(2):214-25. Epub 2007 Jul 2. DOI:10.1016/j.ejpain.2007.05.006.[pubmed]

17. Dennis R, O'Riordan D. Risk factors for chronic pain after inguinal hernia repair. Ann R Coll Surg Engl. 2007 Apr;89(3):218-20. DOI:10.1308/003588407X178991.[pubmed]

18. Vrijland WW, van den Tol MP, Luijendijk RW, et al. Randomized clinical trial of non-mesh versus mesh repair of primary inguinal hernia. Br J Surg. 2002 Mar;89(3):293-7. DOI:10.1046/j.0007-1323.2001.02030.x.[pubmed]

19. O'Dwyer PJ, Alani A, McConnachie A. Groin hernia repair: postherniorrhaphy pain. World J Surg. 2005 Aug;29(8):1062-5. DOI:10.1007/s00268-005-7903-0.[pubmed]

20. Alfieri S, Rotondi F, Di Miceli D, Di Giorgio A, PericoliRidolfini M, Fumagalli U, et al. Chronic pain after inguinal hernia mesh repair: possible role of surgical manipulation of the inguinal nerves: A perspective multicentre study of 973 cases. Chir Ital.2006;58:23-31.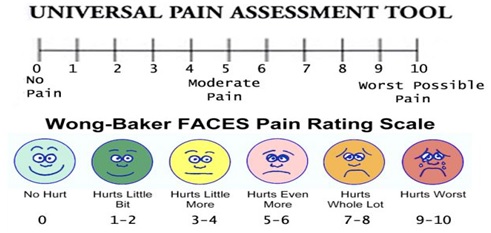 How to Cite
Sangolagi, P., & Kumar Tukaram, A. (2018). Comparative study of prophylactic ilioinguinal neurectomy and preservation of ilioinguinal nerve in open mesh repair of inguinal hernia. Surgical Update: International Journal of Surgery and Orthopedics, 4(4), 157-164. Retrieved from https://surgical.medresearch.in/index.php/ijoso/article/view/76